Dr. Stefan Ciapryna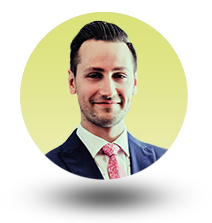 BDS (King's College London) 2011
MJDF RCS (Eng) 2013
PG Cert Contemporary Restorative Aesthetic Dentistry 2015
MClinDent Endodontology King's College London (Distinction) 2019
MEndo RCS Edinburgh (Distinction) 2019
Specialist Endodontist and Restorative Dentist
Specialist Clinical Teacher and Lecturer
Faculty of Dentistry, Oral & Craniofacial Sciences
King's College London
Guy's Dental Hospital
Aesthetic Dentist
Restorative Dental Surgeon
GDC No. 212910
Biography
Stefan is a United Kingdom registered Specialist Endodontist and Restorative dentist who holds a special interest in restorative, aesthetic and endodontic dentistry. He is the Clinical Lead and Endodontist for LondonEndoImplants. His work as an endodontist has culminated in him obtaining the dual Masters degrees' of Member of Restorative Dentistry (MEndo) and Endodontist (MClinDent).
Stefan originally qualified as a dental surgeon in King's College London. Following his undergraduate training, Stefan's pursuit of obtaining the expertise of advanced treatment planning lead him to work across several different dental sectors in recent years.
He has provided not only domiciliary and community dentistry but also conscious sedation and complex dental general anaesthetic cases, in his work in both Bedford and the Luton and Dunstable Hospitals and Community Dental Services. In these companies, he introduced advanced aesthetic dentistry and taught many dentists how to provide high end treatment.
Stefan further obtained his Membership of the Joint Dental Faculties of the Royal College of Surgeons of England in 2013, now being an active member of the Royal College. He went on to complete a Postgraduate Certificate in Contemporary Aesthetic and Restorative Dentistry in July 2015.
Stefan finally undertook the four year full-time specialist training programme at the world renowned King's College London Dental Institute, obtaining a dual distinction in both the Masters of Clinical Dentistry in Endodontology and Masters of Restorative Dentistry in 2019.
Stefan now works and lectures undergraduate and postgraduate students for King's College London within Guy's Dental hospital. He routinely takes on and successfully treats referral and failed restorative endodontic cases. He also tackles complex multi-disciplinary specialist cases including full mouth rehabilitations in conjunction with other specialists as part of his work within the hospitals.
Stefan travels to various practices over London and the south of England as a Specialist Endodontist and Restorative dentist, providing specialist treatment whilst taking on restorative and prosthodontic referrals for wear cases where he rehabilitates the whole mouth. He also provides the highest standard aesthetic dentistry to patients. Stefan is also highly skilled in the most modern endodontic microscopic surgeries which he teaches on postgraduate courses, taking on referrals from other specialist endodontists.
Stefan is a passionate about education and this can be seen in his teaching, both lecturing for King's College London at international conferences and in professional continual development evenings for already registered dentists. His is proud to represent Guy's Hospital, which is the largest and number one ranked dental institute within Europe, if not the world.
As part of his input to the institution, Stefan was part of a core team that has in the past two years helped King's College London obtain specialist accreditation of postgraduate taught Endodontics, with the specialist training programme now fully recognised and registered with the renowned European Society of Endodontology. His most recent work is a 4 year research project that is published in international endodontic journals which has proved the survival of root canal treatments is greater that those of dental implants; this is a key piece of research conducted with his esteemed colleagues at King's College London and is key to treatment planning and decision making for the future of Endodontics.
Stefan has always prided himself on his meticulous work and strives for the perfect result, and his patients are always thankful for his gentle bedside manner. He is a fully specialist registered member of the British Dental Association, the Royal College of Surgeons in England, a full member of the British Endodontic Society and the European Society of Endodontology.
Lastly, Stefan is a keen musician, playing the trumpet, and has performed at the Royal Albert Hall, the famous Bulls Head jazz bar in London and various other international venues in his time with classical orchestras and jazz ensembles. He toured France, Spain and Germany to this effect. He is best known by his patients for the varied music playing away as he treats them! He spends his free time volunteering in youth organisations being an active committee member in community teams. Stefan is a keen runner, having run half-marathons and full marathons and raised money for various charities.