Root canal work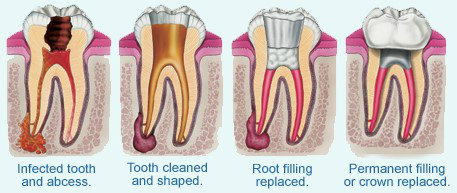 Specialist Root Canal Work Available here at Gardens Dental Centre in Richmond
Root canal treatment is needed when the blood or nerve supply of the tooth (called the 'pulp') is infected through decay or injury. You may not feel any pain in the early stages of the infection. In some cases, your tooth could darken in colour, which may mean that the nerve of the tooth has died (or is dying). This would need root canal treatment.
If the pulp becomes infected, the infection may spread through the root canal system of the tooth. This may eventually lead to an abscess. An abscess is an inflamed area in which pus collects and can cause swelling of the tissues around the tooth. The symptoms of an abscess can range from a dull ache to severe pain, and the tooth may be tender when you bite. If root canal treatment is not done, the infection will spread and the tooth may need to be taken out.
Good demonstration of root canal surgery allowing nature a chance to heal.
Cutting edge technology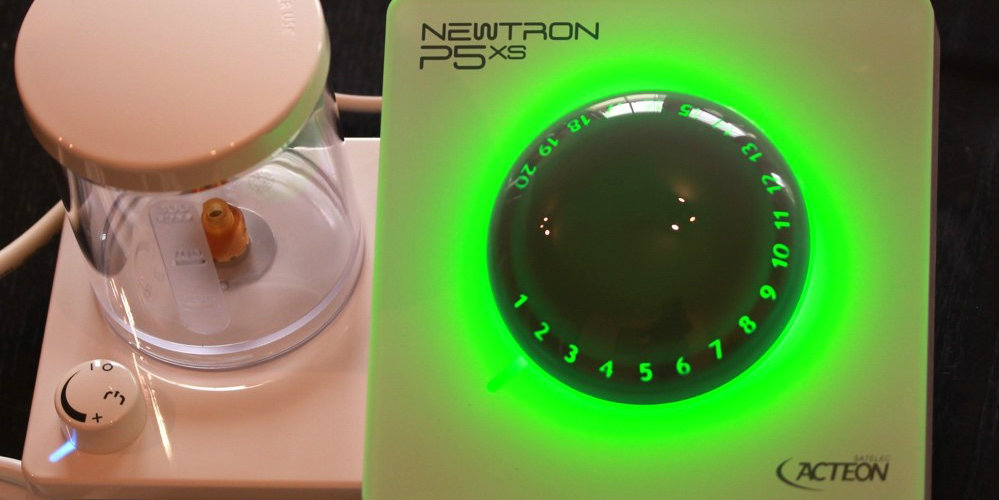 ACTEON P5 NEWTRON XS B-LED Ultrasonic SATELEC Unit
At Gardens Dental Centre, we use the latest and best on the market ultrasonic equipment for our work. With specifically designed ultrasonic tips to remove broken instruments and files from deep within teeth, the P5 Newtron XS unit is the most modern in ultrasonic technology.
The unit has a separate reservoir and graduated adjustment controls allowing clinicians to gently work within teeth; this unit protects the structures that support the teeth and allow for tissue cooling whilst working.
Its new ergonomic design and soothing lights give a visual guide to what settings are being used and its completely watertight system ensures that cross infection risks are kept to a minimum.