Invisalign® invisible braces
Start your journey to a perfect smile:
Complimentary Invisalign® consultation *
Complimentary Itero scan **
Complimentary whitening upon completion
Invisalign® is the world's most advanced aligner technology, invisible braces designed to transform smiles using advanced materials and cutting edge technology. Invisalign® treatment is a virtually invisible way to straighten your teeth perfectly controlling the movements and timings to deliver dazzling results.
After a consultation to assess suitability, we will take an itero digital scan of your teeth and develop our virtual 3D treatment plan. This will visually show the series of movements your teeth are projected to go through, so you can see how your teeth are expected to look at the end of your Invisalign® treatment before it even begins.
Request A Complimentary Smile Appraisal

* £45 Booking deposit paid in advance, refundable upon attendance or redeemable against treatment.
** Itero scan subject to stable oral health and suitability for treatment

How it works
What can Invisalign® help with?
Here are some of the problems we can treat using this multi-talented brace: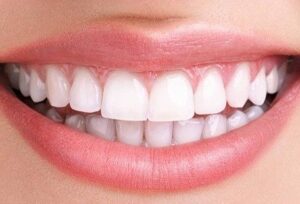 Crowded and crooked teeth
Wide spacing between teeth
Crossbites – where one or more of your upper teeth bite on the inside of your lower teeth
Under bites – where your lower teeth sit in front of your upper teeth
Deep bites – where your upper teeth overlap your bottom teeth (some overlap is desirable)
Invisalign Before and After
Before, this patient had extremely crowded teeth and hated smiling. After using Invisalign®, we corrected her bite problems and straightened her teeth to get a beautiful result. During the 16-month Invisalign® programme, none of her work colleagues noticed that she was wearing braces due to the discreetness of the clear aligners.
Before
After
The benefits of Invisalign®
It's tried and tested by over 6 million patients over 15 years
It's very discreet, thanks to virtually undetectable clear aligners
Clincheck® software lets you see how your smile should look at the end of the treatment
Removable clear braces, so you can brush and floss your teeth with ease
The custom build aligners have been built with comfort in mind
Appointments are quick and convenient with no arduous wire changes or bracket repositioning needed
Join our elite Invisalign® family
We are a leading provider of Invisalign® in the Kew and Richmond area. We have the experience and confidence to take on complex cases. If you have previously been told you are not suitable for aligner treatment by other practices, please take advantage of our complimentary offer and we'd be delighted to offer you a second opinion.
FAQ
What is Invisalign®?
Invisalign® treatments are a virtually invisible way to straighten your teeth.
How does Invisalign® work?
Aligners move teeth through a series of carefully controlled movements. Unlike traditional braces, Invisalign® treatment not only controls the amount of movement that each aligner delivers, but also the timing of the movement. At each stage, only certain teeth can move, following the Invisalign® treatment plan for that stage. This results in an efficient force delivery system.
Are Invisalign® aligners comfortable to wear?
The aligners are like a mouth guard and lack any sharp edges. Compared to metal braces, Invisalign® is much more comfortable to wear. They are smooth clear aligners which have no wires or brackets, so there is little likelihood of bruising to your gums or mouth.
How often do I need to wear my aligners?
You need to wear your aligners for at least 20 to 22 hours per day so that they can work efficiently and straighten your teeth properly. This may seem like a long time, but in order not to compromise your treatment, it is critical that they are worn for long periods of the day.
What are Invisalign® attachments?
Invisalign® attachments are small tooth-colored "bumps" that are bonded to the teeth using dental composites. They are placed at precise locations to allow the aligners to grip the teeth as they are guiding them to their new locations.
How much does Invisalign® treatment cost?
During your initial complimentary consultation your dentist will provide you with a cost estimate as the costs are dependent on the length of treatment. Costs vary depending on severity of the crowding and range from £1500 to £5000.
How Long Does Invisalign® take?
Your dentist will determine exactly how long your treatment will take based on your specific needs following the initial consultation and Clinchek® appointment.
On average, Invisalign® treatment time takes between 6 to 18 months. You will, however, get to see how your teeth move and how long treatment will take at the Clinchek® appointment before you embark on your Invisalign® journey.
Is Invisalign® suitable for everyone?
Invisalign® clear aligners may not be suitable for everyone, as factors such as age and the condition of your existing teeth may not make it possible to proceed with the treatment. Your dentist will determine if Invisalign® is suitable for you during the free initial consultation.
How do I remove my Invisalign® aligners?
To remove aligners, on one side of your mouth, use your fingertip on the inside of your back molar to slowly pull the aligner from your molars. Repeat this process on the other side of your mouth before trying to completely remove the aligner. This short video explains this
What should I do if I lose my Invisalign® aligner?
The best option to keep your Invisalign® treatment on track is to wear your previous aligner set until you can next visit your dentist
What is Invisalign® made from?
Invisalign® clear aligners are made of flexible plastic — specifically, a patented thermoplastic material called SmartTrack® created exclusively for Invisalign® treatment. Invisalign® clear aligners are FDA-approved and contain no BPA, BPS, latex, or gluten.
Will I need to wear retainers following my treatment?
Yes, this is required following the end of the treatment and is consistent with all types of teeth straightening treatments to prevent teeth moving back.
There are 2 types of retainer – fixed and removable and we will usually provide you with both sets at the end of treatment to ensure a stable long lasting result.
How can I find out more about Invisalign®?
Please feel free to book an appointment with reception for a free consultation with an experienced Invisalign® provider. It is also well worth checking out the Invisalign® website where there are numerous informative case studies and videos and more information to allay any fears you may have about the Invisalign® treatment process.